In 2021, Eoin, my guitar-playing son, arrived home from Vancouver with the idea of making a home recording together. We were very innocent! We sat in a room with a laptop and one mic between us. Eoin warned me that the sound would be somewhat less than that of modern CDs, and he was right. We persevered for a few days and then another son, Ciarán, told us of his friend outside Tullow who sang professionally and recorded at home.

Eoin and I were delighted to meet professional musician and sound engineer, Emmet O'Connor, who had a recording studio outside Tullow that we had never heard of. That was in September, 2021.

Eoin returned to Canada leaving me adrift. Emmet knew his job but I wasn't sure what I wanted. I thought a few guitar chords with a little piano-playing by Emmet would be fine. I knew that I would play a selection of whistles in different keys to make matters interesting and I had put together a nice selection of tunes. I was pleased, at least, with that much progress on my part.

I visited Emmet's studio weekly for a few months and I was amazed to discover how good a trad player he was on piano. His pleasant and friendly manner put me at ease and we played a lot together as a duet, rather than as a business arrangement. He obviously enjoyed the project and was keen to be involved, which helped me greatly.

I came up with the tunes but it was Emmet who produced the exciting backing material that gives such lift.
I had always liked guitar-backing with whistles and Emmet suggested that we bring guitarist Eric de Buitleir from Carlow on board. I thought it was a great idea. I've known Eric from way back and always found him very professional and devoted to his music. He had just finished studying Jazz at college in Dublin and I was curious as to what he would contribute. I was not disappointed. He was always flamboyant and his personality shines through in his playing. No crash course was needed here, so he slotted in to place comfortably.

We formed several sets of duos and trios and the project was shaping up to be a 12-track album. Emmet, always keen to add further colour, thought that adding additional playing on a few tracks would be good. He firstly arranged for harp player, Meabh McKenna, from Dublin, to visit Tullow and her playing alongside the whistles was very exciting. Next, Emmet wondered about a fiddle player and straightaway, Eric said, ''I have a sister...''
Expert fiddle player, Lisa Butler, was pressed into service.
Then Emmet thought that the fine sound of a concertina would also be good.
Up sprang Eric once more - ''I have another sister''.
Blaithin Butler, a marvellous concertina player, joined our ranks.

The girls, experts like their brother, came to Tullow for one day and recorded two powerful tracks of reels with us.
I felt very proud to be in a group of five Carlow musicians producing trad music as good as one would hear anywhere.
So, that was it. We produced 12 great tracks that both surprised and delighted me.

Years ago, I composed a tune called 'The Tullow Jig'. I rarely played it but, in the studio with Emmet and Eric, we gave it a shot using a low whistle in the key of F. We recorded it as a single-tune track and named the album after it. We hope
you like it as much as we do!

Next it was down to the technical stuff - Emmet did the mixing and then the tracks went to a friend of his, Aidan Duffy in Co. Meath, for mastering.

As I write this, the album is been processed and will arrive at my door in the coming weeks.
The Tullow Jig album will be available to purchase online on the 20th October 2022.

Mount Wolseley Golf Club, Tullow, has been booked for the live music launch of The Tullow Jig album at 8pm on Fri. 25th November and it should be an exciting night of music with many musician friends present. Everyone is welcome.
I'm looking forward to it!
For more details about the launch night,
hit the link -
Launch Night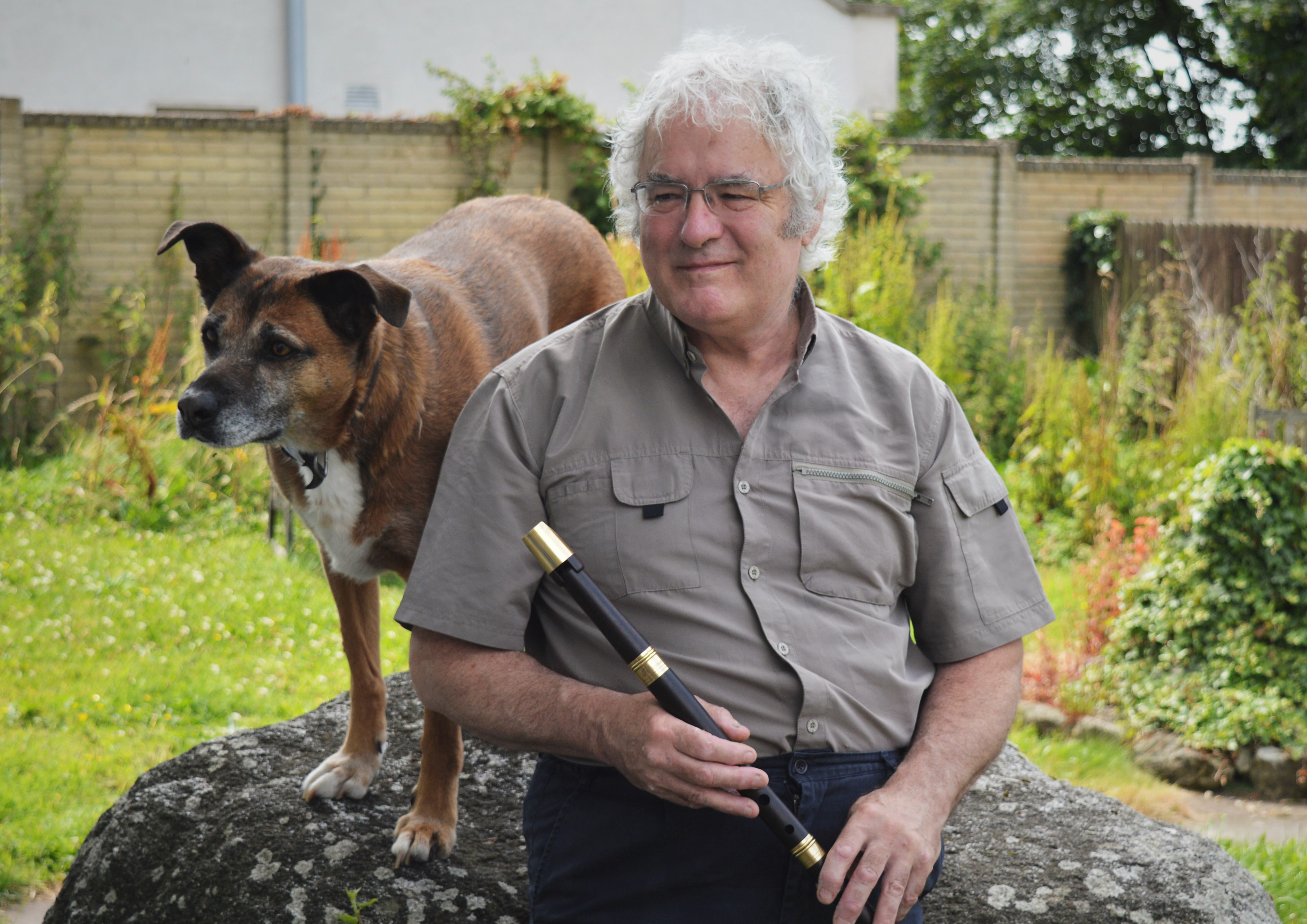 John & Millie